Here's an advertisement for Robinson Aviation / Robinson Airlines, from 1945, featuring a sketch of a Fairchild F24.

The airline was founded in 1945 by C.S. Robinson, and was based out of Ithaca Municipal Airport, at Ithaca, New York, servicing routes in the Mohawk Valley of New York State.  Renamed Mohawk Airlines in 1952, the company survived until the early 1970s, when it merged with Allegheny Airlines.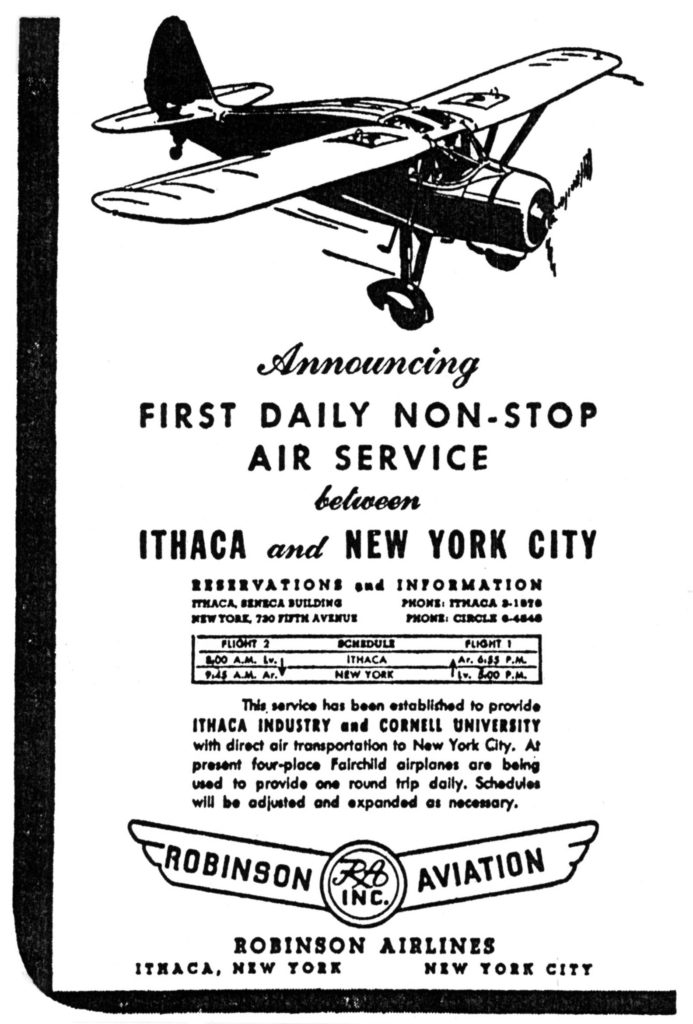 Reference
Mohawk Airlines (Wikipedia), at https://en.wikipedia.org/wiki/Mohawk_Airlines.